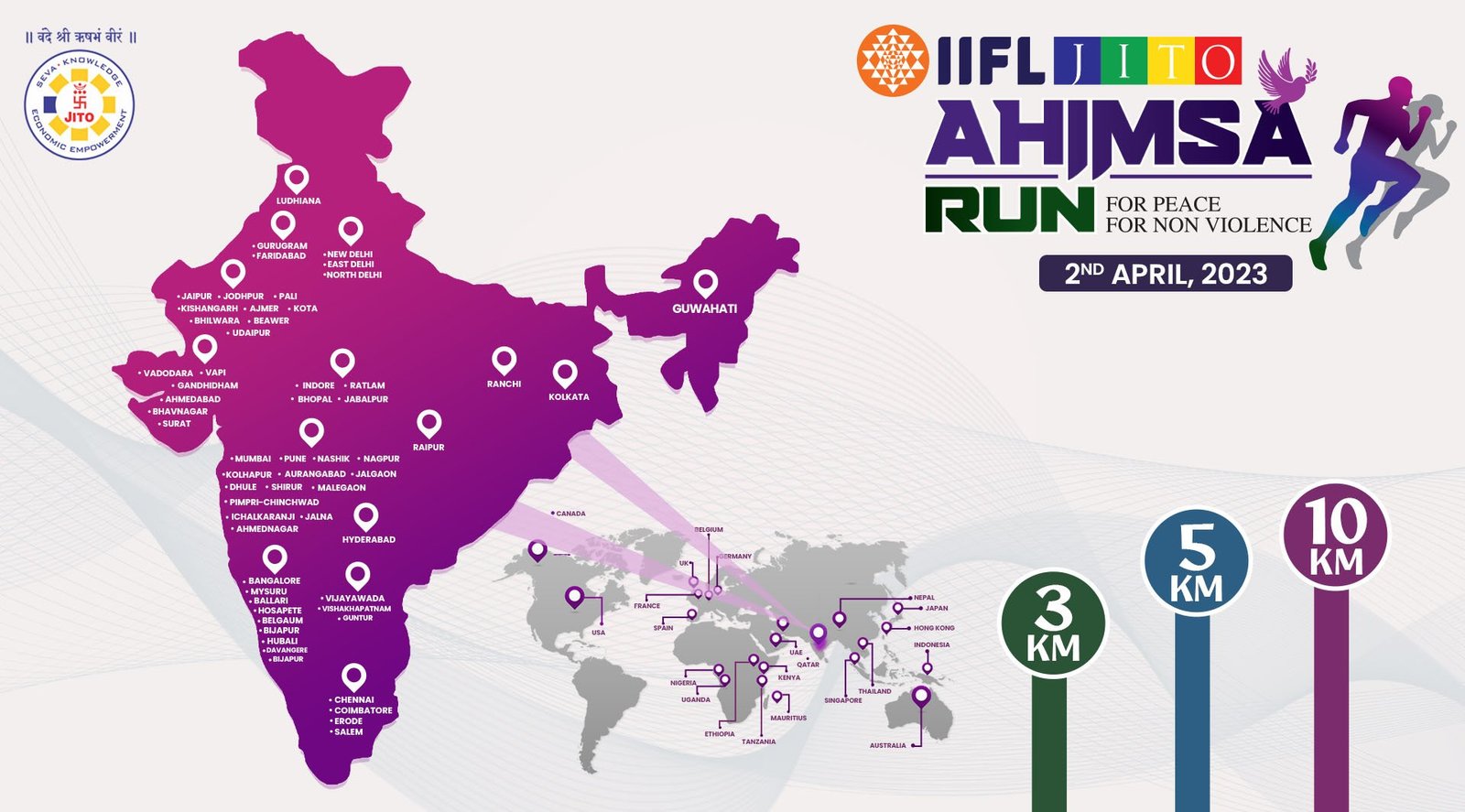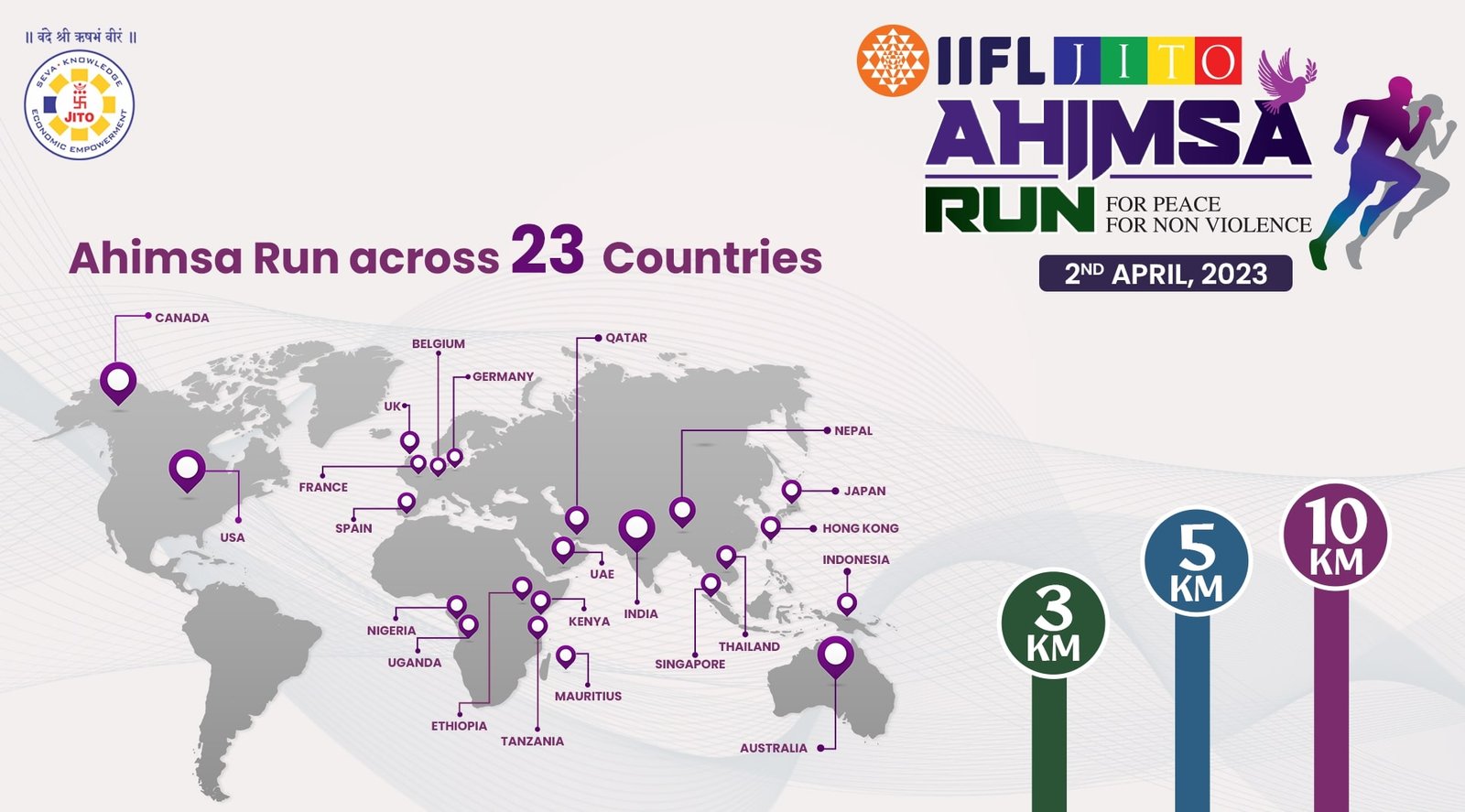 The most happening day of 2023 is here, Sunday 2nd April, the day of the much awaited 'Ahimsa Run'.
The word 'Ahimsa ' immediately rings a bell in our mind of forgiveness, positivity, cosmic love, strength, brotherhood, etc. Ahimsa is Shakti , and in today's trying and turbulent times, we all need to come together and show our Shakti ( strength ). And what better day can one choose for this Ahimsa Run than the day before Mahavir Jayanti, the golden day when we pay respect to the Lord of Forgiveness, Lord Mahavira.
This Ahimsa Run basically aims at creating awareness for a better world…..to stop wars, hatred, etc. and attempting to bring Peace and Non – Violence in our surroundings.
So let's all come together to make this world a better place which can start only with "U & ME" .
Let us all run together and try to set an example of unity, non – violence, love, respect and peace to our younger generation in large numbers and try to set a new Guinness World Record of maximum participation.
"Let's come together and try to make a change, A change for the better !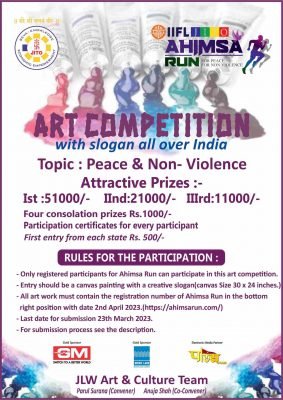 #ahimsarun Art Competition
Submission process
Like & follow
Upload your photo with the canvas on your Facebook profile with the Hashtag #ahimsarun and Tag JITO Ladies Wing Apex
Send your post link by email to artculturejitoladieswing@gmail.com
In subject line of email mention the State you are running from and the Registration no of Ahimsa Run
Select the State (City) where you want to run.
Click here to download the Contact list
BIB & T-shirt Distribution Details and Contact list

● Jain International Trade Organization (JITO) is a Global organization with three major objectives of Knowledge, Economic-Empowerment & Seva of the society at large.
● 35000+ JITO Members
● 68 National Chapters
● 27 International Chapters / Initiatives